It appears so.   The boaters using the Long Island sound are in need of sewage.  This is in a combined effort to clean up the water.  Although this may sound peculiar, the state is gearing up for a collection of over 1 million gallons this season.  Just recently, pump out facilities in the state of CT removed over 900,000 gallons of sewage from vessels, even a small amount from Candlewood lake.
There is significant funding and awareness to environmental concerns growing quickly with approximately 44 marine facilities receiving financial support for cleaner waters. This, along with the prohibition of sewage dumping in the CT sound since 2007, should help keep our waters smooth and clean for sailing.  Of course, the swimmers and marine life will benefit greatly from these efforts, as well.
Here at Perma-Liner Industries we are here to help, too!!  As a homeowner, it may not be something we think about often but a well-functioning underground pipeline is imperative. Perma-Liner Industries specializes in state of the art trenchless technology and we are the front runners of Cured in Place Pipeline rehabilitation.  As you protect your home, call us to find out how we can help you.  Or go online to www.perma-liner.com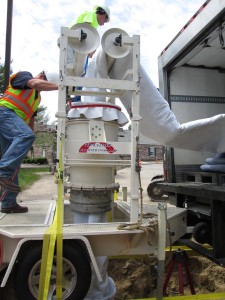 Save The Date!!
Coming up soon: July 28th-30th, Perma-Liner Industries is hosting a special event and we'd love to see you!!  We're having our Open House in the Tampa Bay area and it's sure to be a great time.  We'll have our excellent staff here to answer all of your questions about Cured-in-Place Pipeline products and our state of the art trenchless technology.  Come out and see live demonstrations, share friendly conversations and gain information.  Meals will be provided.  Please register at no cost: info@perma-liner.com or 1-866-336-2568. Click Here to Register!