The Resourcefulness of Rain Gardens in Hartford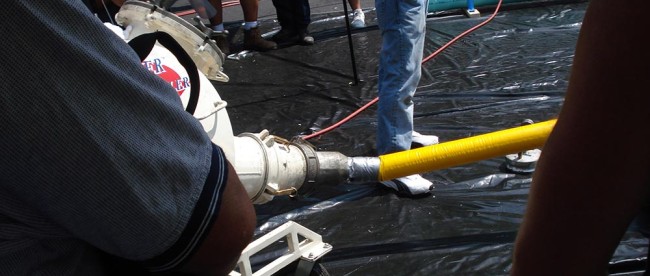 Rain gardens are sunken garden beds filled with a variety of native perennials and shrubs that are both water and drought‐tolerant. Rain gardens collect runoff from water resistant surfaces and allow it to infiltrate into the ground. Designed to fill with a few inches of water from a storm, the City of Hartford has adapted the use of rain gardens as a means to slowly release runoff into the ground, rather than allowing it to flow into the storm water system. An average residential rain garden costs between 3‐5 dollars per square foot. The cost can be minimized by using native plants transplanted from elsewhere in your yard.  Low Impact Development (LID) techniques manage storm water runoff by mimicking the natural movement of water in the environment. One of the easiest and most cost effective methods for recharging groundwater resources, decreasing the volume of storm water runoff, and improving water quality is to install a rain garden. Rain gardens help to infiltrate water on site and improve water quality by filtering out pollutants.
Studies suggest that storm water runoff is the number one source of water pollution in the nation. Planting a rain garden can improve water quality in your community by preventing sediment, nutrients, bacteria, and chemicals from flowing into streams, rivers, and lakes.  The rain garden should be located 10 feet from the house and away from septic tanks, wells or areas that remain wet. A flat site with plenty of sun works best.   Dig the garden about eight inches deep, creating a flat basin where the water will collect.   As with any garden, it is necessary to water the garden until it is established, weed, replace dead plants, and add mulch as needed.   The design of your rain garden can be just like any other garden that you might have in your yard.