Resourceful and Atypical: Words to Describe New Haven's Water Systems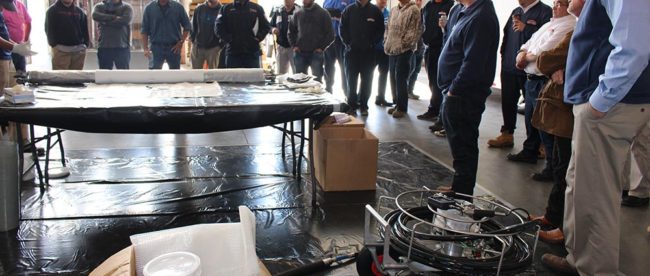 The city of Hartford and many other progressive cities in Connecticut are on a mission to enhance the quality of their water systems and are taking action to and make some vital advancements by way of green infrastructures. One treatment facility in New Haven has even installed a 28,000 square foot green roof. Interestingly, the green roof is the largest in the state. Along with an innovative design, the landscape also represents a segment of the treatment process in the plant. An elevated area behind the plant, representing a mountain as a water source, allows water to pass through each separate landscape area. The design is state-of-the-art and uses a creative winding valley to direct rainwater through grassy vegetated areas, ending in a wetland for filtering. It's an effective marsh-like area that controls runoff, which is increasingly useful with the change of seasons. The transition into warmer weather brings ice melt that can overwhelm the water systems with runoff and contaminants. Many agree that the most impressive feature of the Treatment Facility is its 360-foot-long operations building, fashioned after a transposed drop of water. The facility serves approximately 430,000 people in 15 towns.
Did you know? Homes built before 1988, when the Lead Contamination Control Act went into effect, might contain lead in brass plumbing fixtures, or lead solder that was used to connect copper pipes. Homes built in or after 1988 are far less likely to have plumbing fixtures or solder that contain lead. To determine this, keep in mind galvanized piping can be dull gray in color and a strong magnet will typically cling to galvanized pipes, but will not cling to lead pipes. Perma-liner Industries can help! Call us to schedule an appointment so you can be sure of the integrity of the pipelining systems at your home or business. 866-336-2568 or go online to www.perma-liner.com.