Hartford Increases Efforts for Sewer Solvency: Connecticut Cities Follow Suit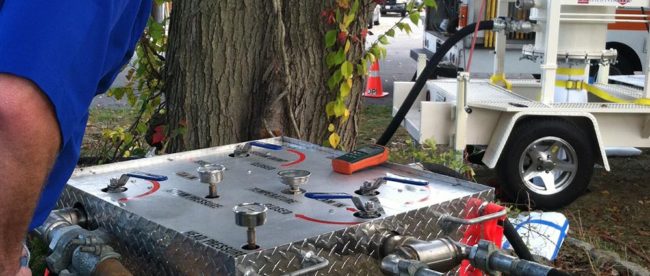 Many recent studies have shown that more than half of Connecticut's 88 sewer treatment facilities are potentially at risk for flooding; due to climate-change-related storms and rising sea levels.  Because of this, and as a precautionary measure, funding has recently been approved in the amount of $20 million for projects designed to protect sewer plants. Some of the funding will go toward other key infrastructure improvements, such as roads and bridges. Additionally, the allocated funding will also be used to create or preserve wetlands and dunes along the shoreline, which are considered important features in guarding against storm surges. Many sewer treatment facilities are in low-lying areas, thereby vulnerable to flooding.  Recent studies have concluded that specific areas of the state have a greater degree of flooding risk. For instance, some inland plants along the Connecticut River are more susceptible to river floods, while others, like the one in Hartford, are protected by embankments and areas of land. Some communities, including Bridgeport, New Haven, and Norwich, have combined sewer overflows where raw sewage and rainwater flow into the same system. While treatment plants can normally handle the combined flow, they can also be overwhelmed by massive storms, causing untreated or partially treated sewage to be released into waterways. Of the 15 wastewater treatment facilities along the Connecticut River, nine are considered highly vulnerable to such scenarios.  Fortunately, infrastructure improvements are being addressed and the construction of a 1,500-foot-long berm, or artificial ridge, to protect against storm surges has begun. Similarly, the town of South Windsor has implemented the same protection strategy which has drastically improved the Plant's safekeeping. Credit can also be given to other 'green' projects including urban gardens on roofs and open areas to soak up rainwater.
And there's more…the city of Hartford is keeping record of all rain data and will install up to 130 additional sewer flow meters in March.